FIFA world cup golden boot winners. Every edition of the FIFA World Cup, which is held once every four years, presents many honors to the best players. The award, which was once known as the Golden Shoe, was introduced in 1982. With eight goals in the first World Cup of football in 1930, Guillermo Stabile set the record. Argentina came in second place, losing to Uruguay in an all-South American final, thanks to his efforts.
One of the three players to reach double digits in goals in a single FIFA World Cup is Just Fontaine. The most goals ever scored in a single tournament edition are 13 by Fontaine in the 1958 edition. Along with Fontaine, Sandor Kocsis of Hungary and the late Gerd Muller of Germany have also scored 10 goals in a single FIFA World Cup. In "The Miracle of Bern," Germany defeated Hungary in the championship game despite the mythology of Hungary's valiant attempts.
/
The first player to win Golden boot winners
Gerd Muller, who became the first FIFA world cup Golden Boot winner scored 10 goals in the 1970 edition. In the 1974 competition, Muller played a significant role in the Germans' victory. Up to the FIFA World Cup in 1994, many players may share the Golden Boot. Beginning with the 1994 edition, FIFA, the world's governing body of football, instituted a tie-breaking procedure. Currently, the most non-penalty goals, the most assists, and, if necessary, the fewest minutes played are considered to determine the victor when two players are tied. Ronaldo Nazario supplied the spark in front of the goal at the turn of the century, scoring eight goals in the 2002 competition to help Brazil win the championship.
The Golden Boot was won by two German athletes, Thomas Muller and Miroslav Klose, in 2006 and 2010, respectively. In 2014, James Rodriguez of Colombia won the prize by leading his side to the quarter-finals. The most recent FIFA World Cup Golden Boot winner is England's, Harry Kane. With the help of Kane's six goals, England finished in the fourth position. In addition to Davor Suker, Gary Lineker, Eusebio, Leonidas, and others have won the Golden Boot. The FIFA World Cup Golden Boot award has not yet been won by the same player twice.
England's Harry Kane scored six goals in 2018.
By winning the Golden Boot in the 2018 tournament in Russia, Harry Kane expanded his list of goals scored. With a goal in the opening 15 minutes, his World Cup got off to the ideal start. Then, with a beautiful header at the back post, he gave England the victory.
He then scored a hat-trick against Panama before converting another penalty kick to score his tournament-winning goal against Columbia. During the semi-final match against Croatia, England would lose and be eliminated from the competition.
James Rodriguez (Colombia) scored six goals in 2014.
Before scoring twice against Uruguay, Rodriguez scored three goals in the group stage matches against Greece, the Ivory Coast, and Japan. His first shot was a stunning volley from 25 yards after he chested the ball to keep it under control. He would score a penalty, but his team would lose 2-1 to Brazil in the quarterfinals thanks to goals from Thiago Silva and David Luiz. 2010: David Villa (Spain), Diego Forlan (Uruguay), Thomas Muller (Germany), and Wesley Sneijder (Netherlands) each scored five goals. The 2010 World Cup saw all four of these players go to the semifinals with their respective nations, with David Villa and Spain going on to defeat the Netherlands in extra time to win the championship.
Germany's Miroslav Klose scored five goals in 2006
With five goals, the all-time leading World Cup goal scorer led the list in 2006. During the group stage matches against Costa Rica and Ecuador, he scored twice, and then against Argentina in the quarterfinals, he scored once. Overall, Germany would finish third.
Ronaldo (Brazil) scored 8 goals in 2002.
In Japan and South Korea during the 2002 World Cup, one of the greatest attackers in history displayed his talent and exorcised the ghosts of 1998. He scored four goals in the group stages, followed by four more in the post-group stage. This performance further solidified Ronaldo's status as one of the all-time greats. This featured two goals in the championship game versus Germany. Croatia's Davor Suker scored six goals in 1998. In 1998's group stage, the Croatian striker scored twice, once against Jamaica and once against Japan. Then, in the third-place playoff match against the Netherlands, he scored one each against Romania, Germany, France, and lastly.
Oleg Salenko (Russia) and Hristo Stoichkov (Bulgaria) scored six goals in 1994.
In a group stage match against Cameroon, Salenko scored five goals in a single contest. His troop was unable to break free. Stoichkov scored one apiece against Mexico, Germany, and Italy later in the tournament, and three times for Bulgaria during the group stage.
Salvator Schillachi (Italy) scored six goals in 1990.
Schillachi had only started one game for Italy before to the tournament, making him unknown. This was about to change when he scored the winning goal against Austria as a replacement. Then he scored three more goals in the knockout stages to lead Italy to third place after scoring against Czechoslovakia.
Gary Lineker (England) scored six goals in 1986.
Following a lacklustre start to the competition in which England lost to Portugal and drew with Morocco, the Lions eventually found their groove against Poland with Lineker's hat-trick. He added two more goals against Paraguay and one against Argentina in the round of 16. The "Hand of God" goal and Diego Maradona's exquisite second to eliminate the English are what will make this game stand out in history.
Paolo Rossi (Italy) scored 6 goals in 1982.
With three draws against Poland, Peru, and Cameroon during the 1982 tournament's initial group round, Italy struggled. But in the second round, they came to life, as Rossi scored a hat-trick against Brazil. Later, he would score once in the championship match against Germany and again against Poland.
Mario Kempes (Argentina) scored six goals in 1978.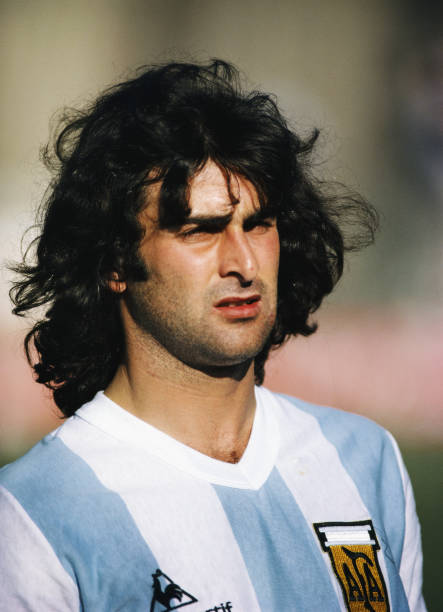 Kempes unexpectedly failed to score at the 1978 first round group stage. But after that, he would score twice against Poland and Peru before adding two more in the championship match against the Netherlands. 1974: Poland's Grzegorz Lato scored seven goals. Poland finished third in 1974, partly because to Lato, who turned into a prolific goal scorer throughout the competition. Prior to scoring goals against Sweden, Yugoslavia, and subsequently Brazil, he scored twice against Argentina, once against Haiti, and one against Sweden.
Germany's Gerd Muller scored 10 goals in 1970.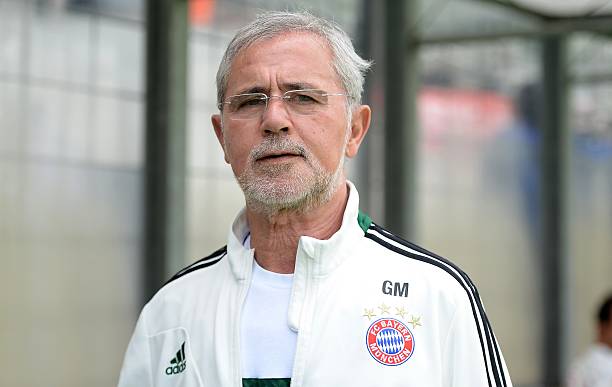 Muller, perhaps the greatest player to represent Germany, was at his peak in 1970. He began with securing a goal for Germany against Morocco, then went on to score two consecutive hat-tricks against Bulgaria and Peru. He would subsequently add two more goals in a 4-3 defeat to Italy and another crucial goal against England. Brazil's Leonidas has seven goals in 1938. In a 6-5 win against Poland, Leonidas scored three goals to open the competition. He scored twice against Czechoslovakia: once in the initial game and once in the replay. Finally, he scored twice against Sweden to help Brazil finish third.
Oldrich Nejedly (Czechoslovakia) scored five goals in 1934.
Nejedly scored once each against Switzerland and Romania to go to the semifinals. He then scored a hat-trick against Germany, but he was unable to score in the championship game, therefore Czechoslovakia had to settle for second place.
Guillermo Stabile (Argentina) scored eight goals in 1930.
Guillermo Stabile, who began the tournament with a hat-trick against Mexico and then two goals against Chile three days later, was the leading scorer in the inaugural World Cup. He added two more goals against the USA in the semifinals, and one against Uruguay in the championship match. Argentina, however, lost 4-2. It wasn't enough.